Three Key Advantages to Using Diacon® IGR PLUS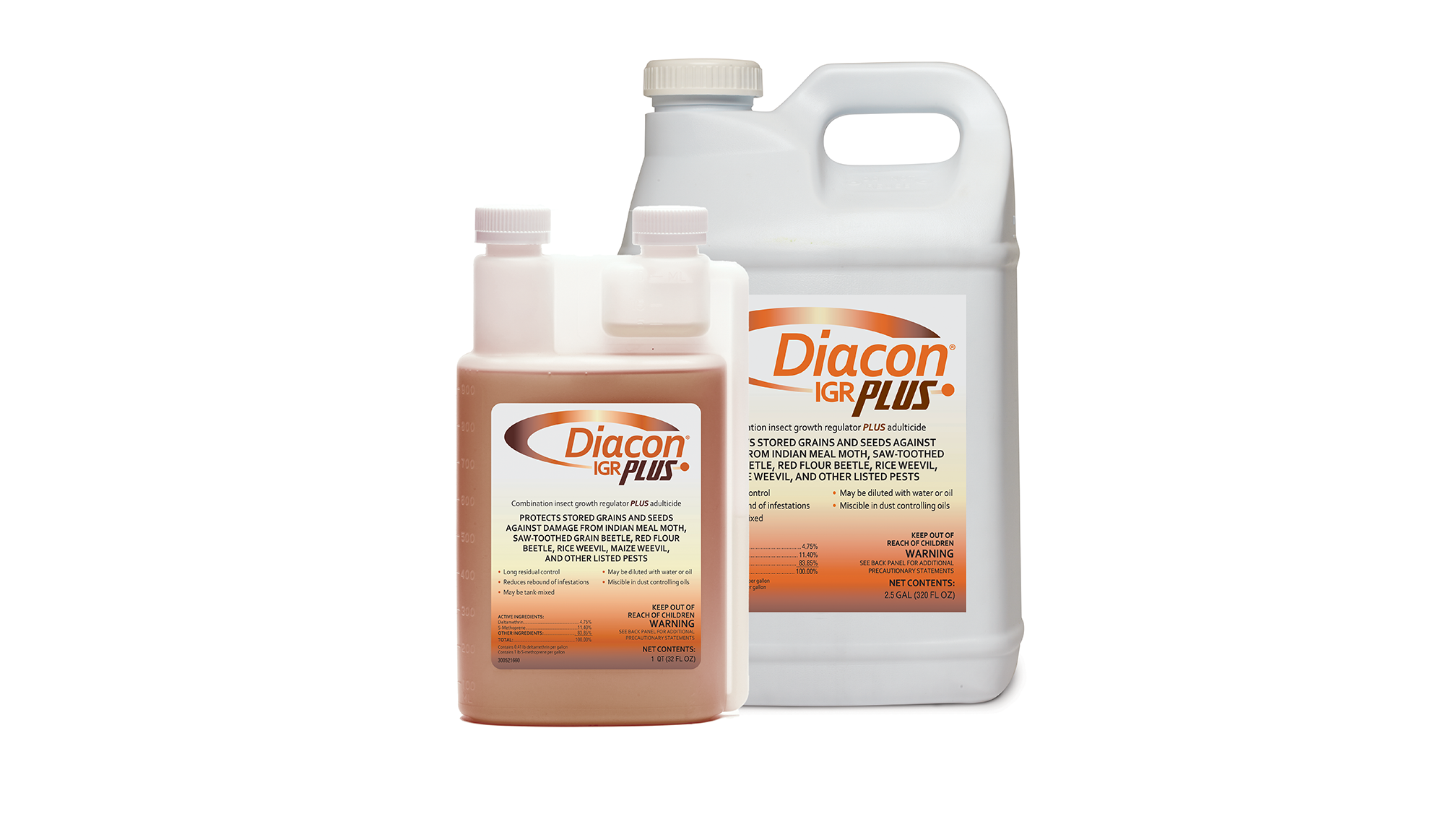 While fumigation can effectively eliminate infestations in stored grain, it is a temporary solution that can be costly and present challenges to an operation. For many operations, fumigation can be avoided with proper proactive measures, such as doing a pre-bin treatment and on grain application of Diacon® IGR PLUS as grains are moving into storage. Here are three key advantages to including Diacon® IGR PLUS into your stored grain protectant protocol:
Protecting grains with Diacon® IGR PLUS can translate into a significant return on investment. For one customer, treating an empty flat storage facility with Diacon® IGR PLUS eliminated the need to fumigate he'd experienced in the past, producing a return he estimates as 45:1.
Formulated to effectively control stored product insects, Diacon® IGR PLUS delivers strong residual protection that helps minimize damage and optimize profits.
A proactive treatment protocol with Diacon® IGR PLUS will allow you to avoid grain bin entry altogether and avoid hazards associated with fumigation. Diacon® IGR PLUS can be used both as a bin prep and as a direct grain treatment.
SIGN UP FOR OUR EMAIL LIST
Stay up to date with the latest information and tips on how to keep bugs off your grain.