Existing Infestation
Fumigation and Turning Grain
If stored grain insects have already infested grain, fumigate with an EPA-registered fumigant to eliminate the infestation. Following fumigation, if possible, turn the grain and treat with a tank-mix combination of Diacon® IGR and Centynal™ EC Insecticide or Diacon® IGR PLUS alone. The best way to prevent infestation is to treat the commodity in the grain stream as it is being placed into the storage facility.
Recommended Products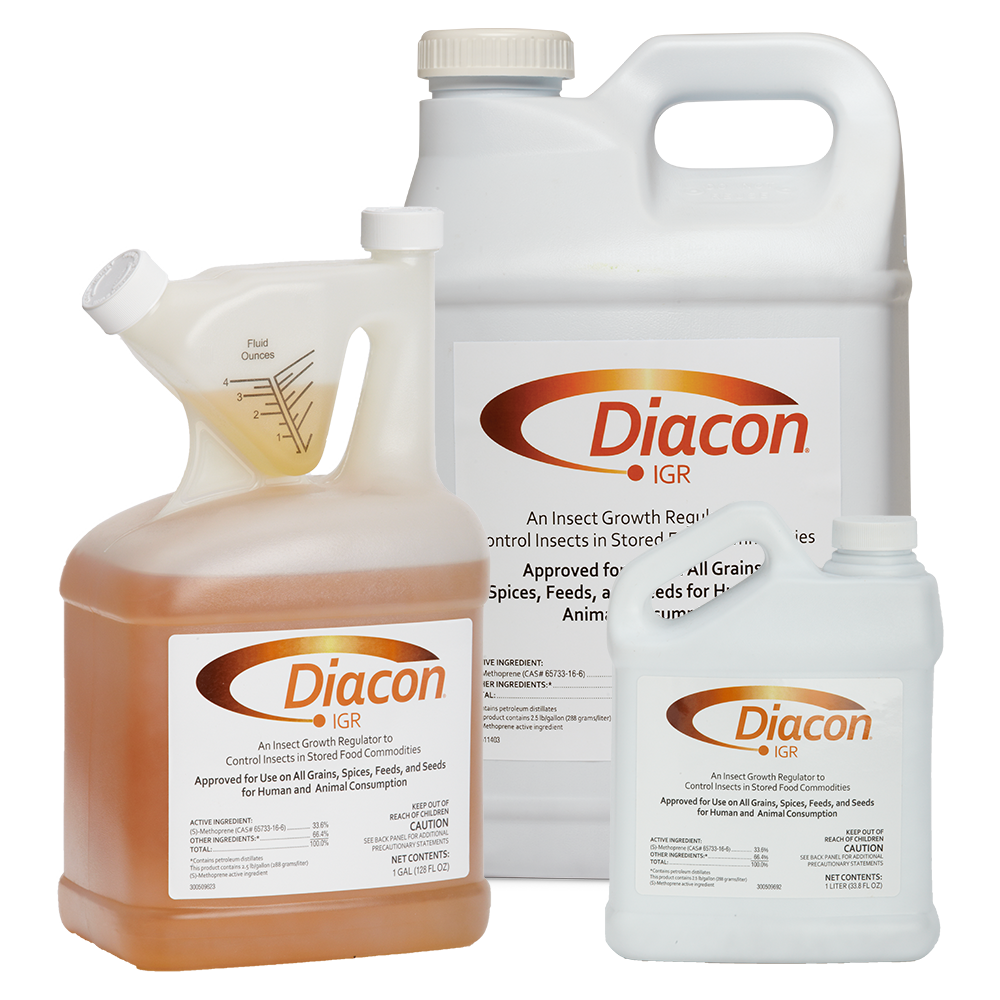 Diacon® IGR is approved virtually everywhere stored product insects are a problem. Diacon® IGR interrupts the life cycle, providing long-term control.
This stored grain insect control contains an adulticide and insect growth regulator for quality grain protection to help get rid of weevils and other pests.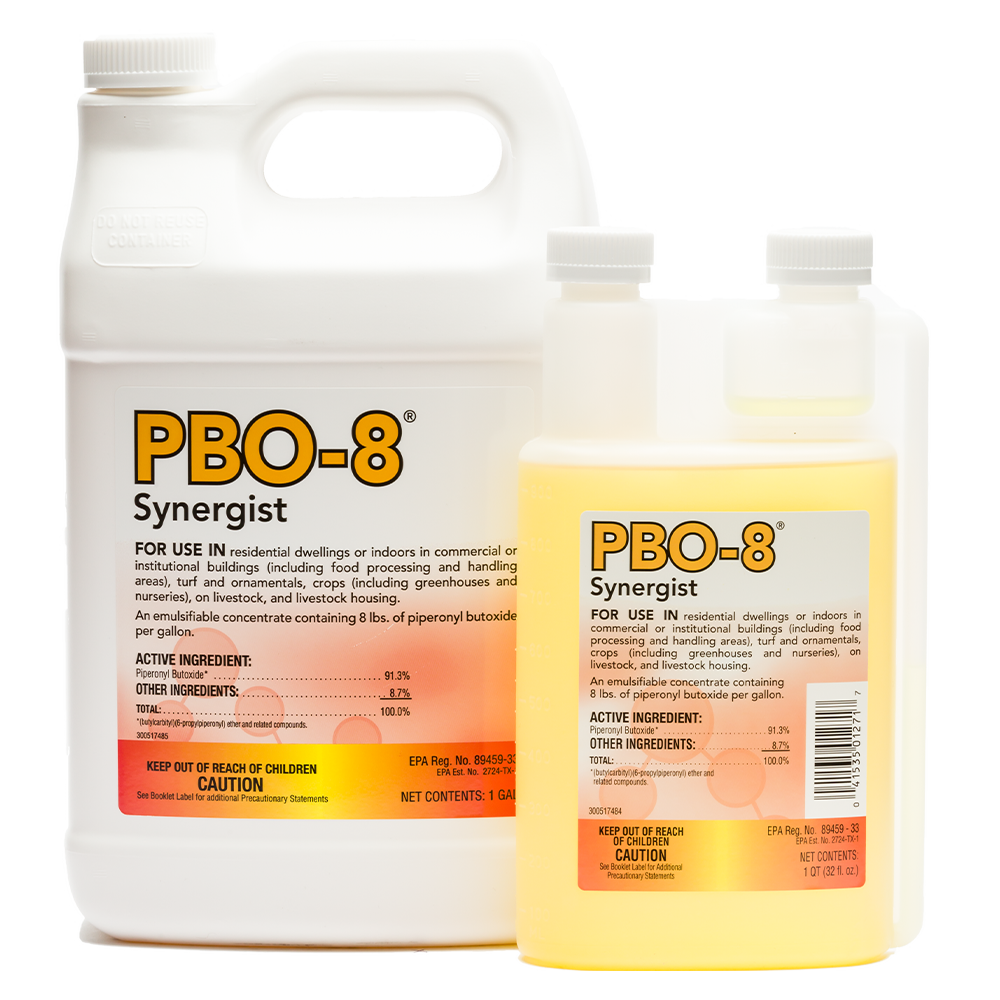 A synergist for many classes of insecticides, PBO-8® works by blocking production of mixed-function oxidase enzymes.