Protection Against Stored Grain Insects
Treat Grain While Loading Into Storage
No matter your grain storage strategy, our grain protection solutions for on-grain treatments
provide a crucial layer of protection against profit-robbing insects. Check out our solutions for on-grain treatments to implement into your
comprehensive stored grain protection strategy
.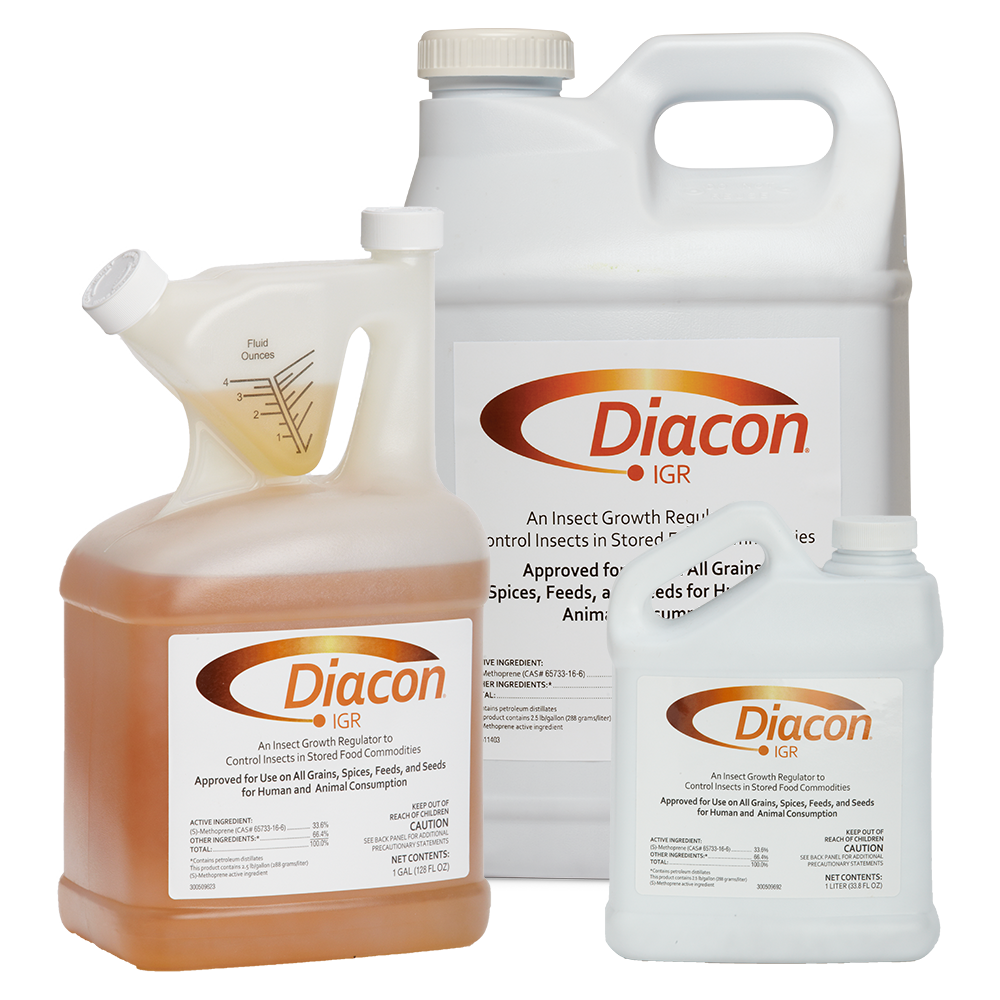 Broad Spectrum Control for all Stored Commodities
A versatile liquid formulation insect growth regulator (IGR) that can be applied directly to grain stream, interrupting insect life cycles, providing long-term control and profit protection.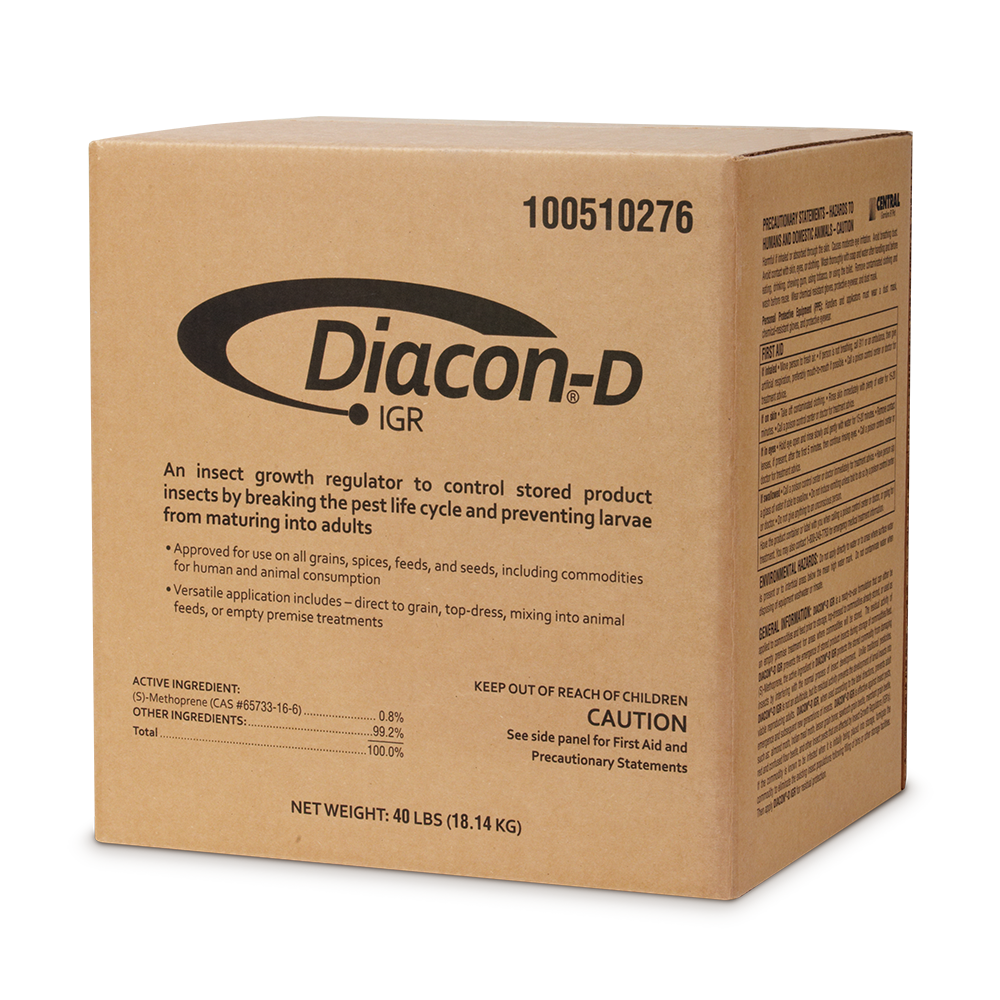 Water-Challenged Operations
A dry formulation insect growth regulator (IGR) designed for locations where water is scarce. Diacon®-D IGR is a ready-to-use option for controlling insects at on-farm and off-premise storage sites.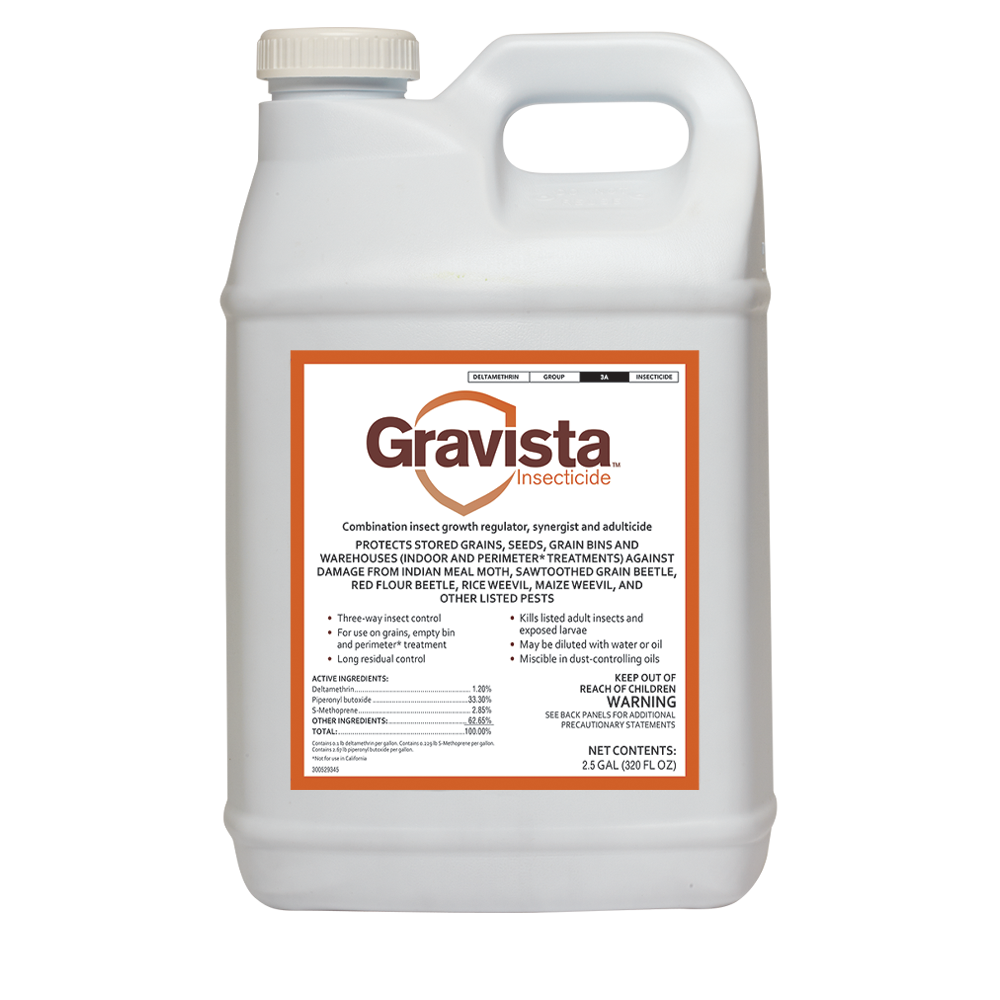 The End of Tank-Mixing!
Featuring 3-in-1 insect control with an adulticide, an insect growth regulator (IGR) and a synergist, Gravista® Insecticide kills labeled insects and breaks their life cycles.
The Bug Free Grains lineup from Central Life Sciences includes a variety of products including insect growth regulators, synergists, insecticides and combination products. Designed to help you proactively prevent an insect problem before it occurs, these products are available in different formulations that allow for an array of application methods.
Find the best products for your operation and learn how they can help conquer stored grain insects once and for all.
Don't forget to check out our videos and resources:
Complete the Form Below for Our Product Application Solution Guide