Gravista® Insecticide: Monster Bugs Won't Stand a Chance!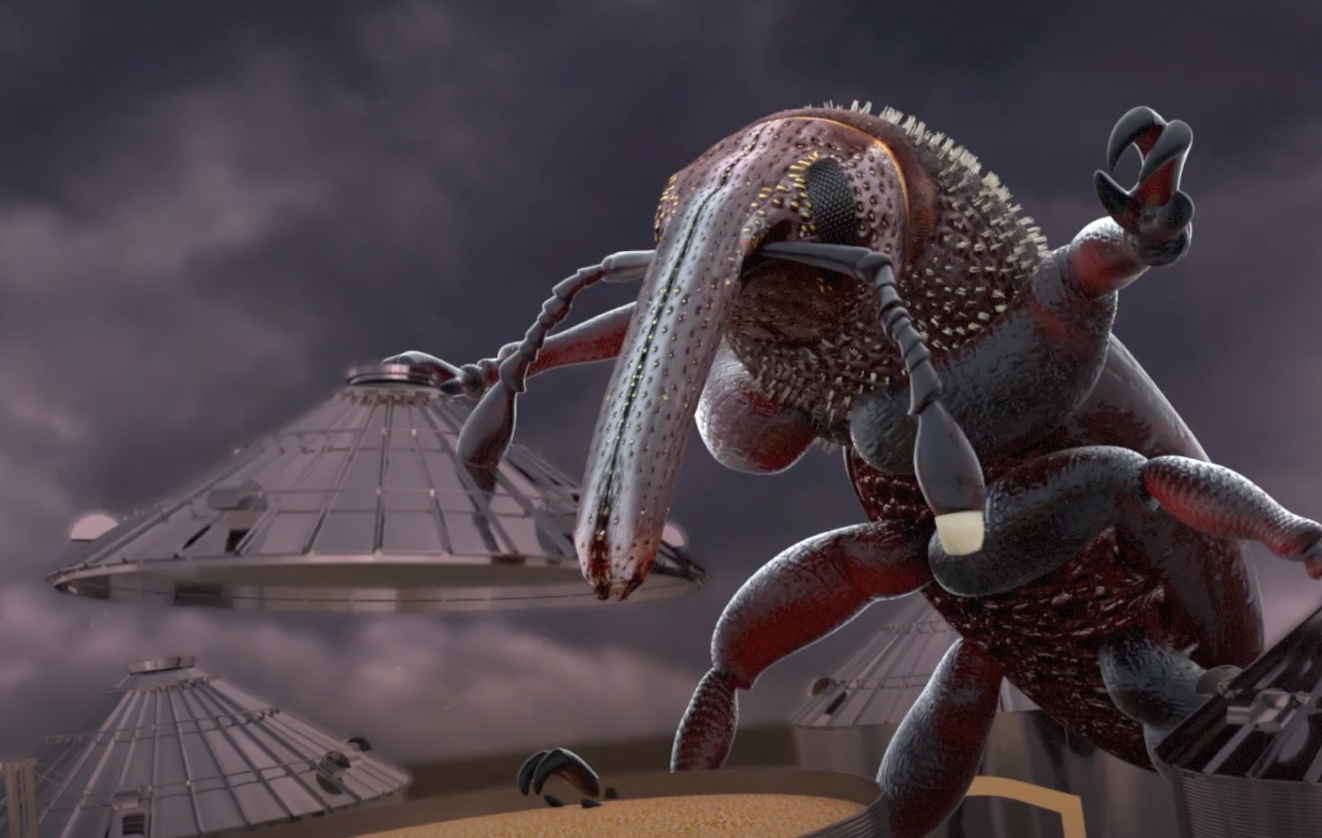 Stored grain insect infestations can have a monstrous impact on your bottom line. The United States agriculture industry loses upwards of $2.5 billion a year due to insect infestations in stored grains. You need a product solution that will fight against monster bugs and keep your stored commodity protected at every stage of the storage process.
Now introducing Gravista® Insecticide, the no tank-mixing evolution in stored product pest control! Gravista® is a liquid concentrate that is a combination of an adulticide, an insect growth regulator, and a synergist. Gravista® Insecticide is the first 3-in-1 grain protectant of its kind designed to kill labeled stored grain insects and break their life cycles to help prevent future generations, with no tank-mixing required.
It provides excellent control of Indian meal moths, sawtoothed grain beetles, red flour beetles, rice weevils, maize weevils, lesser grain borers, and other listed pests. For long-term residual control on wheat, corn, rice, and other labeled grains and seeds, look to Gravista® Insecticide for on-grain, empty-bin and perimeter* treatments.
*Not for use in California
Check out our Gravista® Insecticide video here:
Click below to learn more, and visit Central Life Sciences at Booth #1511 at GEAPS Exchange 2022, March 26th-29th in Kansas City, MO!
SIGN UP FOR OUR EMAIL LIST
Stay up to date with the latest information and tips on how to keep bugs off your grain.