Up Your Stored Grain Protection Game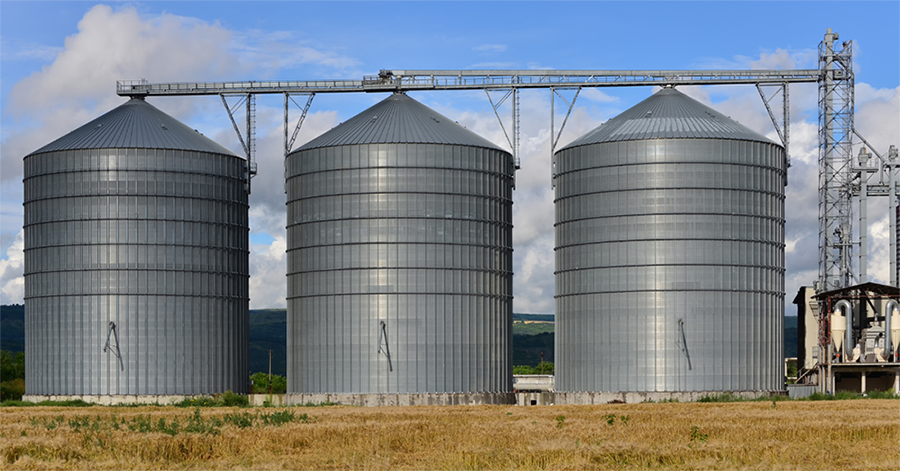 The winter months are a perfect time to brush up on your stored grain protection knowledge – be prepared to help keep your stored grains bug-free.
The Bug Free Grains team at Central Life Sciences has compiled a series of training modules, designed to increase knowledge and control of these little insects before they become monster problems.
The Economics of Insect Infestation
Check out this training module to learn more about the economic impact of insect infestations and review a brief description of FSMA (The Food Safety Modernization Act) as it relates to stored grain protection.
Buggy Grain is Problem Grain
Insect infestations in post-harvest grains can degrade the quality of stored grains and can infest facilities from multiple sources. Learn to prevent insects from invading post-harvest grain by investigating where they may be coming from in this module.
Identifying Insects
Review the most common insect species that are present in stored grains here. Proper insect identification is important when establishing a control protocol. At the end of the chapter, you will be directed to the Insect ID cards, an insect identification resource highlighting insect species.
Weevil Management
Why are weevils such a notorious stored grain insect, and what can producers do to protect commodities from weevils? The Bug Free Grains team at Central Life Sciences provides vital information and product solutions to protect stored grain from weevils. For long-term control, Gravista® Insecticide, and for short-term control, Centynal™ Synergized Insecticides will be your best options against weevils.
S.L.A.M.
To protect commodities as well as profits, it is essential to treat grains and to follow best practices of sanitation, loading, aeration, and monitoring. Learn the ins and outs of the S.L.A.M. protocol here.
Pre-Bin Treatment
Cleaning and treating empty bins is imperative. It's the first step of sanitation and preventing insect infestations.
Treating Incoming and Stored Grains
Learning how to treat incoming grains and protecting stored grains with the Bug Free Grains products from Central Life Sciences is key to a successful insect control program.
On-Farm Storage
For on-farm storage operations that are in areas where water is scarce or would prefer to work with an insect growth regulator in a dry formula, there is Diacon®-D IGR. Learn more here.
The Bug Free Grains Product Lineup
The Bug Free Grains lineup includes a variety of insect growth regulators, insecticides, and synergists. Designed for use during the sanitation and post-harvest grain storage process, these products are available in different formulations that allow for an array of application methods to best meet the needs of grain storage operations.
Gravista® Insecticide features 3-in-1 insect control with an adulticide, an insect growth regulator (IGR) and a synergist, Gravista® Insecticide kills labeled insects and breaks their life cycles without the need to tank mix. https://www.bugfreegrains.com/products/gravista
Centynal™ Synergized Insecticide brings a boost to short-term grain storage and rescue treatments by combining both an adulticide and a synergist. https://www.bugfreegrains.com/products/centynal-synergized
Application Tips
Proper application of grain protectant is key to help maintain grain quality. Application tips have been developed here to help you increase profitability.
For more information about our products and more tips on proper stored grain protection, visit bugfreegrains.com.
SIGN UP FOR OUR EMAIL LIST
Stay up to date with the latest information and tips on how to keep bugs off your grain.